During Worthersee 2014, the week before, we had a spontaneous idea to organise a small BBQ for friends. Within two days, we gathered people, two large grills and a chill location. An international group with Rollhard UK, the Dutch Premium crew and also some more Belgian and Dutch friends joined this evening till down...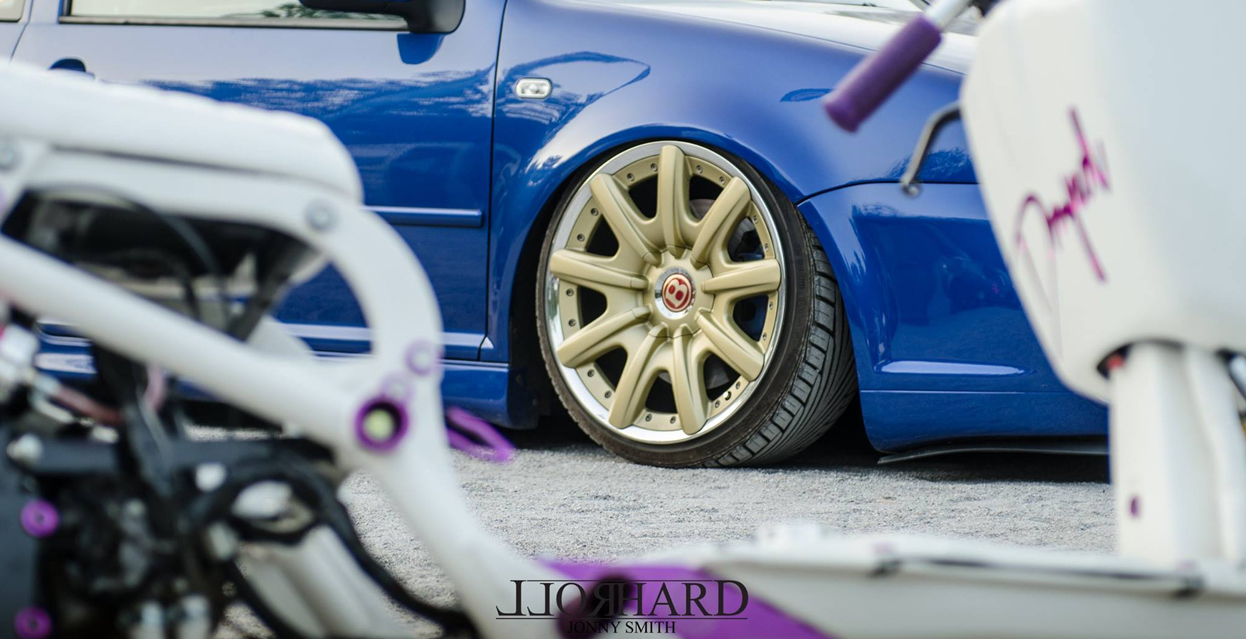 We loved the wheels on Jeffrys Rijsemus R32 during the DMPD Chill&Grill 2013, but now even more with the new colour. Just the right style and class...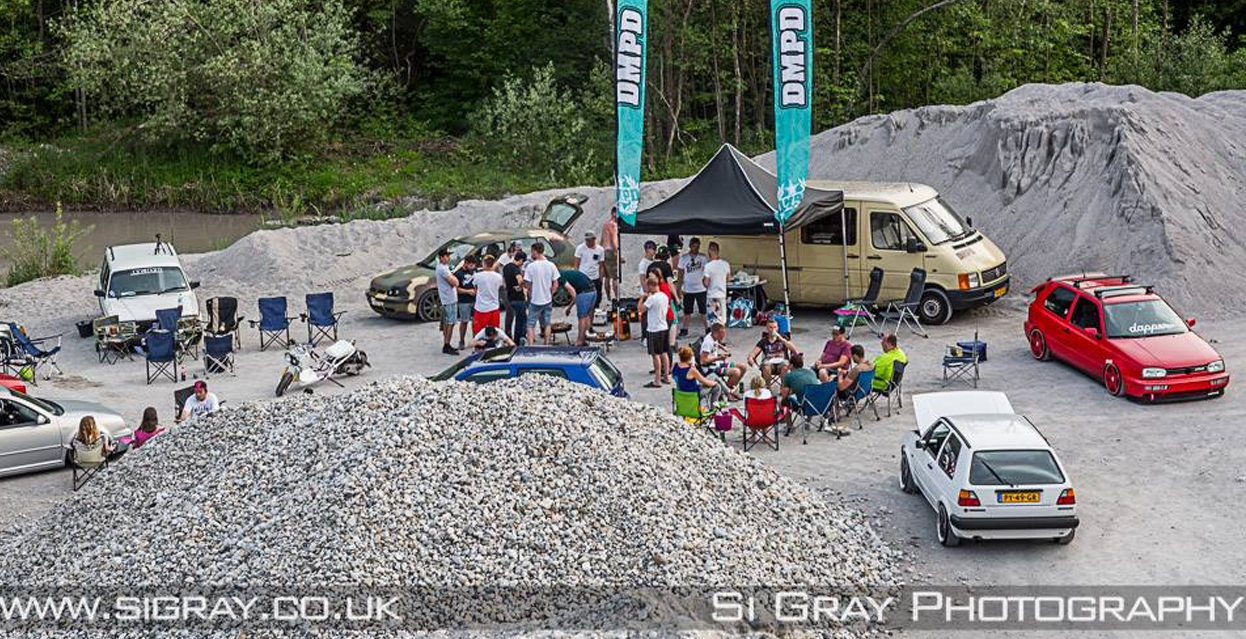 After worktime, we entered through a rough forest road the nice stone pit location. Near a creek and enclosed by nature, the grill is soon heating and the good Austrian fresh meat taste perfect. Chilling music and surrounded by the sound of nature and water time goes fast and sun goes down.... too soon....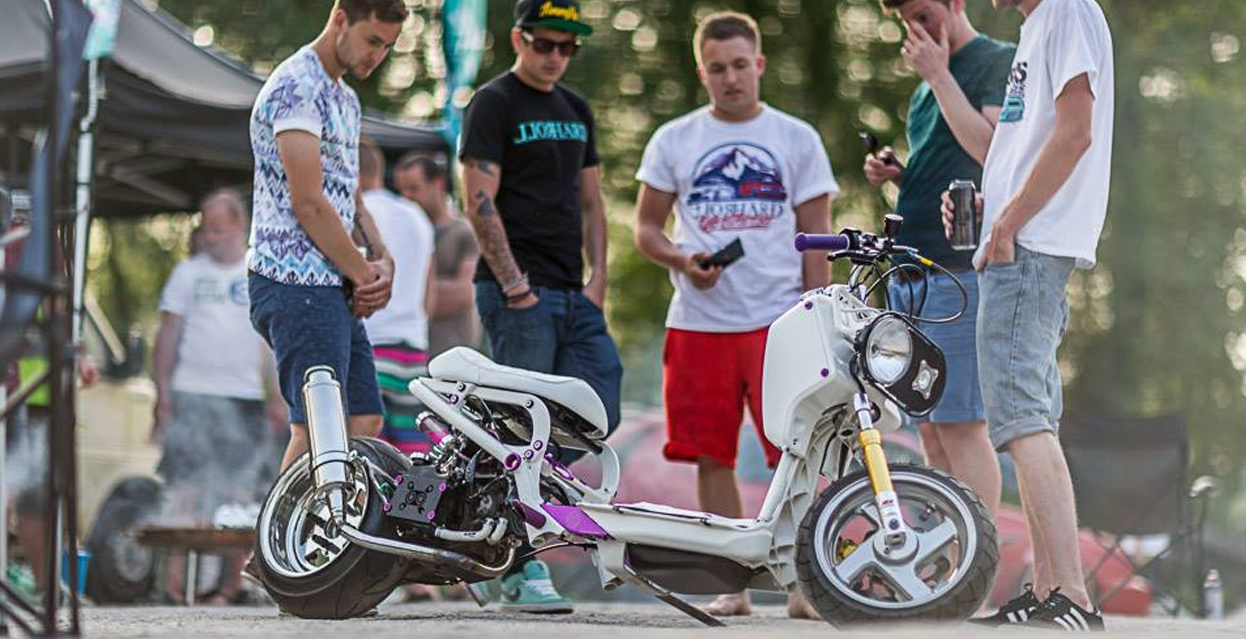 For the first time, we took our Honda Ruckus out for a ride. It took over a year to build and complete it, so it feels good to finally use the throttle for a ride.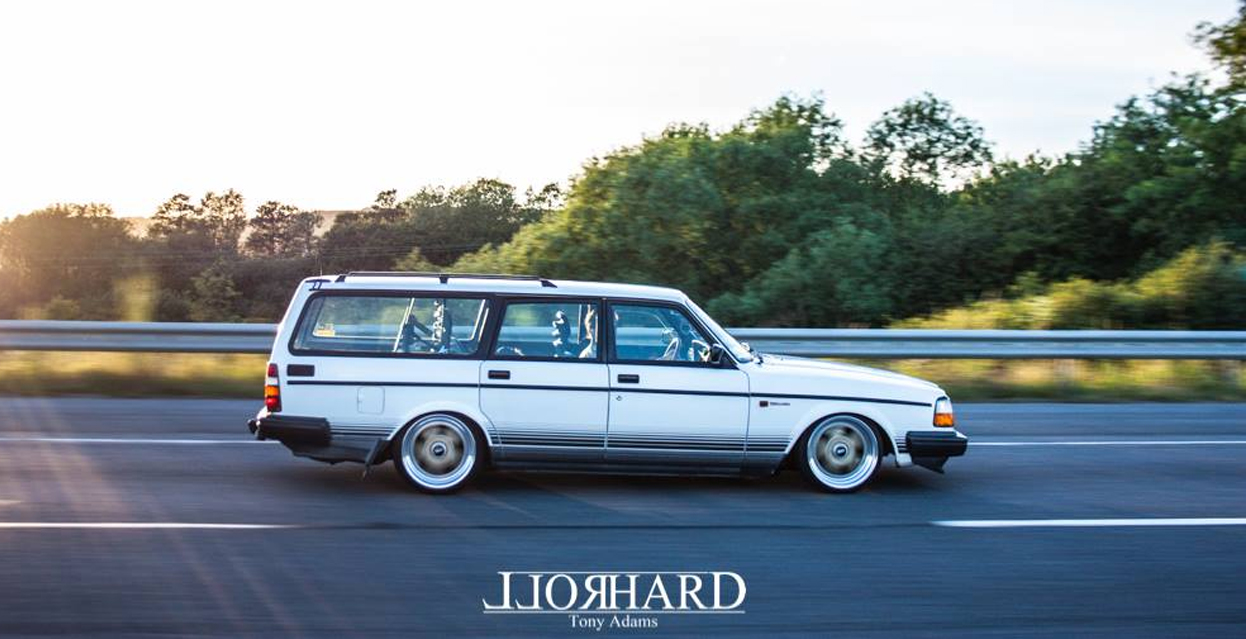 We also enjoyed the company of the Rollhard UK guys and couldn't get enough of "Bricky", the lovely Volvo. Sitting on air and classic 3piece BBS RF rims, it's just awesome. The Torslanda Volvo is a basic, winter-die-hard version of the 240 Station. Those original decals on the side and all the details make it just adorable.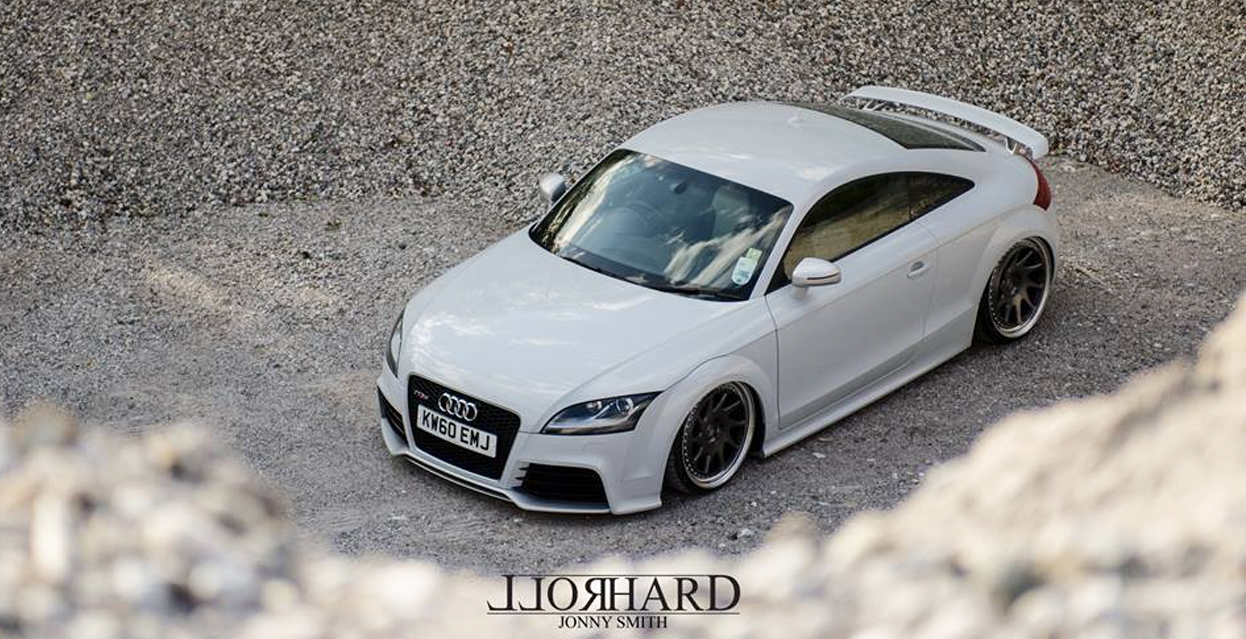 Elmo's new bagged TT RS in the stone pit; it's a perfect view when sitting on top of that pebble mountain. Offcourse we still remember his white TT last year at the DMPD Show, but now he took out his new ride, a faster version and with fresh Rotiform rims.